Why should you get one of Robot Zoo's amazing Robotic Window Cleaners?
Window cleaning robots are here to make window cleaning easy and fast for you, for all types of buildings and for every type of customer, no matter who you are.No one likes dirty windows, they always look unsightly, and we always want to see them clean and beautiful.
But window cleaning can be a very tedious job. Think of all the hassle that one endures when climbing up a ladder with a cloth and applying some elbow grease. This will soon be over, with the new robotic window cleaners technology.
The science of robotics
 continues to intrigue and excite us. Thanks to amazing new developments in 
household robotics
 and technology, we can get those dirty windows cleaned by a machine.

As a locally owned company, robot

z

oo is proud to bring robotic window cleaners to the Australian consumer market. This cutting edge technology is here to take our lifestyle needs into the 21st century.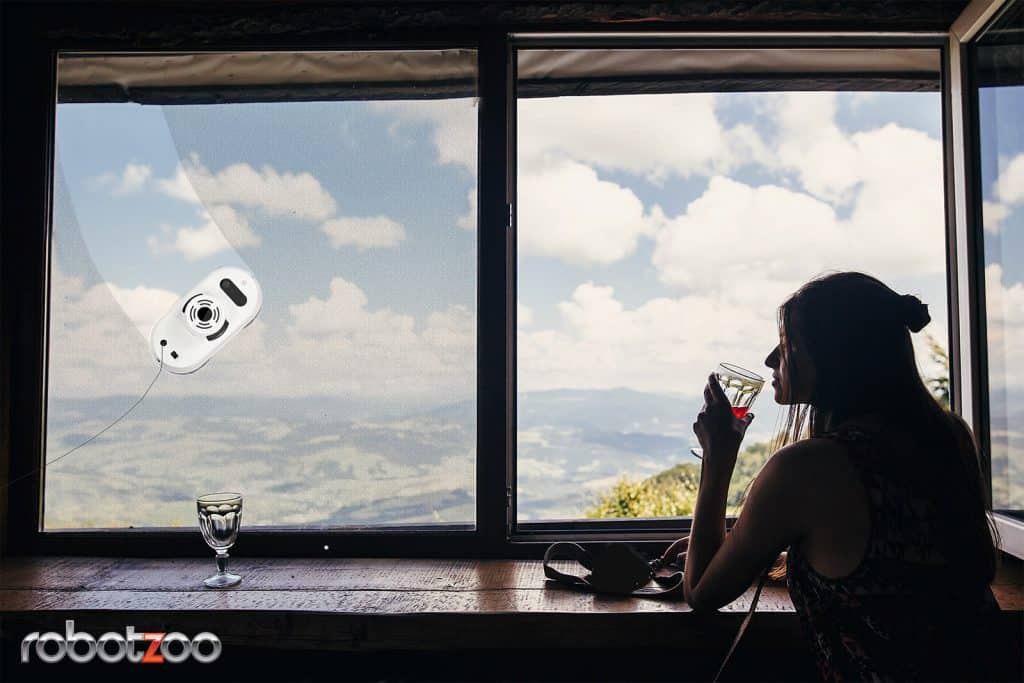 Robotic window cleaners are a breakthrough we can trust and benefit from. These remarkable machines are compact, low-cost, safe to use and very effective at all times.
A cleaning service can be expensive to hire and windows can become tiresome to clean to by hand. But once you have one of these robotic window cleaners, the task of cleaning windows is always taken care of.
Best of all, these machines do the job just as well as a human can. It is always difficult to see through a grimy glass or a dirty window but with robot
z
oo's amazing robotic window cleaners, the future looks crystal clear.
Importantly, robot
z
oo's robotic window cleaners strictly comply to Australian standards. It can be a risk when we choose to purchase a product that doesn't comply to Australian Standards. Especially when purchasing from an international or foreign company, because not all parts of the world comply with Australia's high safety and quality standards for consumer products. What's more, products made overseas are often not compatible with Australia's power outputs.
Operating from Sydney, robot
z
oo is now selling a diverse range of robotic window cleaners to make those local Aussie windows shine. If you want a window cleaning robot, it's great to be able to buy one from a local company because Australian companies are always required to be fully compliant with Australian consumer standards and laws. This means you can trust that your robot will meet the highest local standards and suit the mains power supply outputs of Australia too. robot
z
oo complies with Australian standards when it comes to all the technical features of its robots.
Being Australian Standards compliant means your robotic window washer will come with the right kind of wall-plug adapter you need to use. You can use it as soon as you get it, without any trips to the hardware store to look for plugs or cords and without any added stress.
A robotic window cleaner from robot
z
oo is always the safe option, too. The window cleaning robot you put to work cleaning your glass is a device you can depend upon to function safely and effectively, with no reason to worry. The robot window cleaner also comes an 
RCM approved
 power supply that will not overcharge internal batteries or cause any kind of damage to the circuits of the robot.
This means your window cleaning robot should have a very long working life and you will not need to replace it any time soon. robot
z
oo offers a 
warranty
 on all of its window cleaning robots. This includes service and supplies so the robot window cleaner will last.
Ease of access to this new technology is another reason to choose the window cleaning robot option for your home or business. So buy a window cleaning robot today. Whether it's commercial window cleaning or household window cleaning, a window cleaning robot from robotzoo is a great solution to the problem of dirty or grimy glass. Wipe away the grime and smudges today and you will see clearly that robotzoo's window cleaning robots are right for you.
If you would like us to discuss the suitability of our devices to your situation, please just fill out the enquiry form. Alternatively, if you would prefer to speak to us first, please call us on 1 3000 ROBOT. (1 3000 76268)